Children's curiosity and innocence is a beautiful thing, but it's easy to underestimate the consequences of their sense of adventure. That's why childproofing your home is so important. Colourful and sweet smelling laundry capsules, detergents and soaps can be very appealing to a young eye and inquisitive mind – "Are they sweets or toys? I could eat or play with that." So, keeping them well out of the reach of children is crucial. We'll help you keep kids safe with safe storage tips. 
Safety rules for children 
Surf's range of detergent capsules and liquids are sweet-smelling and the packaging is so colourful that a child might well mistake them for sweets or juices. While the products do an amazing job cleaning your laundry, you certainly don't want youngsters anywhere near them. With that in mind, it's important to establish some basic safety rules for children:
Keep products that are harmful or that you don't want them playing with out of sight.

Use childproof locks on cabinets that contain hazardous or cleaning materials, or place them on high shelves.

Always make sure any bottle tops or lids are fully secured – they come with a safety lid, so you should feel a click.

Don't turn your back on a child when you're doing laundry or other cleaning.

If they do get hold of something, be firm and take it away immediately.

Keep them well out of reach and secured – locked away from kids, even when they're up high, as you never know where exploring hands might reach.

Always close the packet – that will help prevent the risk of any capsules falling out by accident.

When you've taken a capsule out of the pack, always close it right away. A child might otherwise grab a capsule out of the open pack within a split second.
Keep kids safe when doing laundry
Storing laundry detergent securely is a major part of child safety in your home, and so is doing the laundry safely. Follow our tips for effective baby, child and toddler safety:
Always keep the bottle or packet well out of reach while busy sorting laundry or choosing the right washing settings.

Close the detergent drawer immediately after pouring in any liquid.

Close the washing machine door as soon as you put a detergent capsule in – it only takes a second for your child to reach in and grab it.

Once the machine is running, check and double check that nothing has been left out or accidently spilled.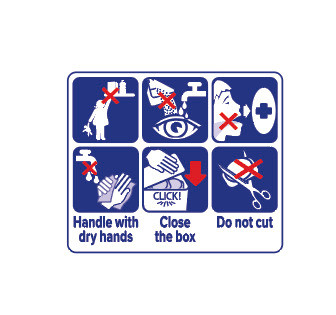 For more information, please visit www.keepcapsfromkids.eu
What to do if a child has swallowed laundry detergent
You can do all the right things to keep kids safe, but accidents can happen. That's why knowing what to do if your little one did swallow some detergent is so important:
Recognise symptoms: these include coughing, struggling for breath, and vomiting.

Stay calm: if they see you panicking it could unsettle them even more, so do your best to keep calm.

Contact a doctor immediately: tell them what you think might have happened and they can guide you.

Head to A&E: don't take any chances. Take the detergent with you too, so you can show doctors exactly what your child has swallowed.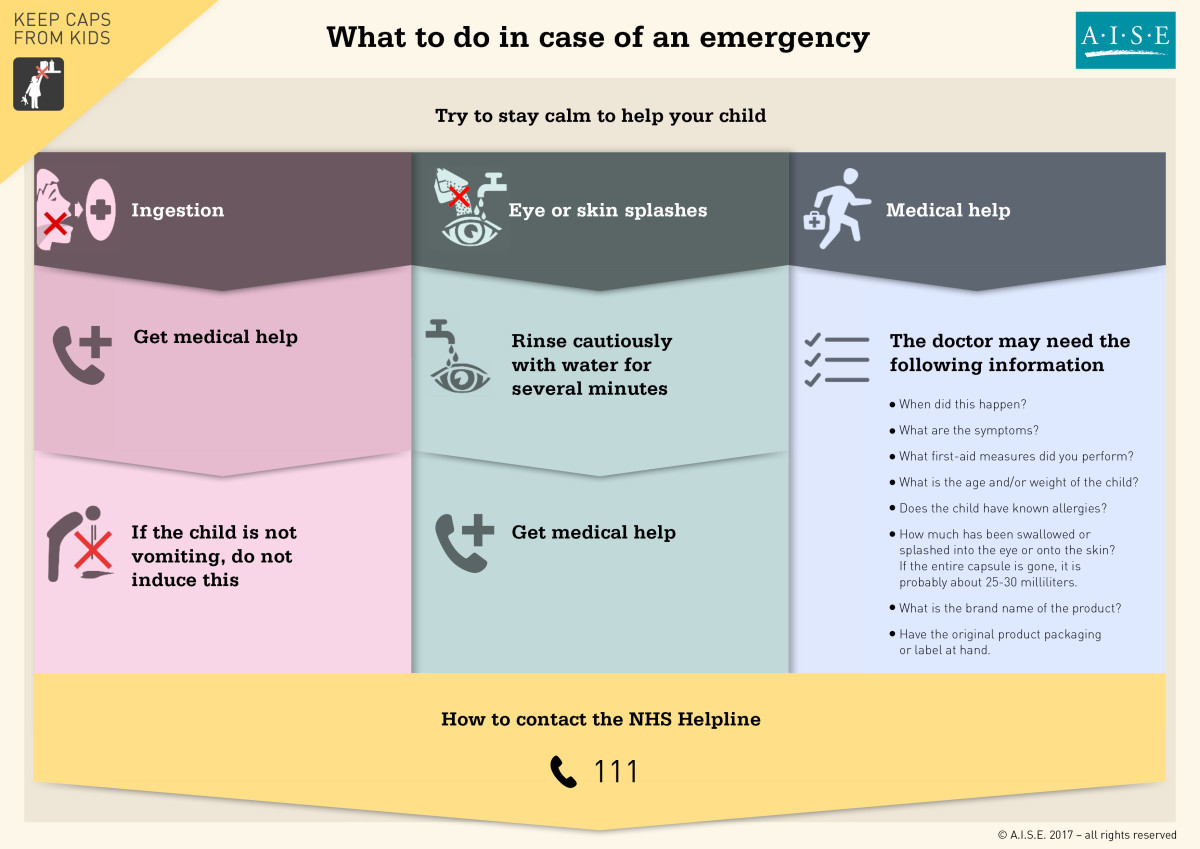 Safety for kids is exactly why childproofing your home is vital. How you store and use your laundry detergent and capsules plays a key role in that plan. Develop and follow effective safety rules for children and you've got far less chance of an accident happening.