Home

/

Surf Hygienic Clean Powder Detergent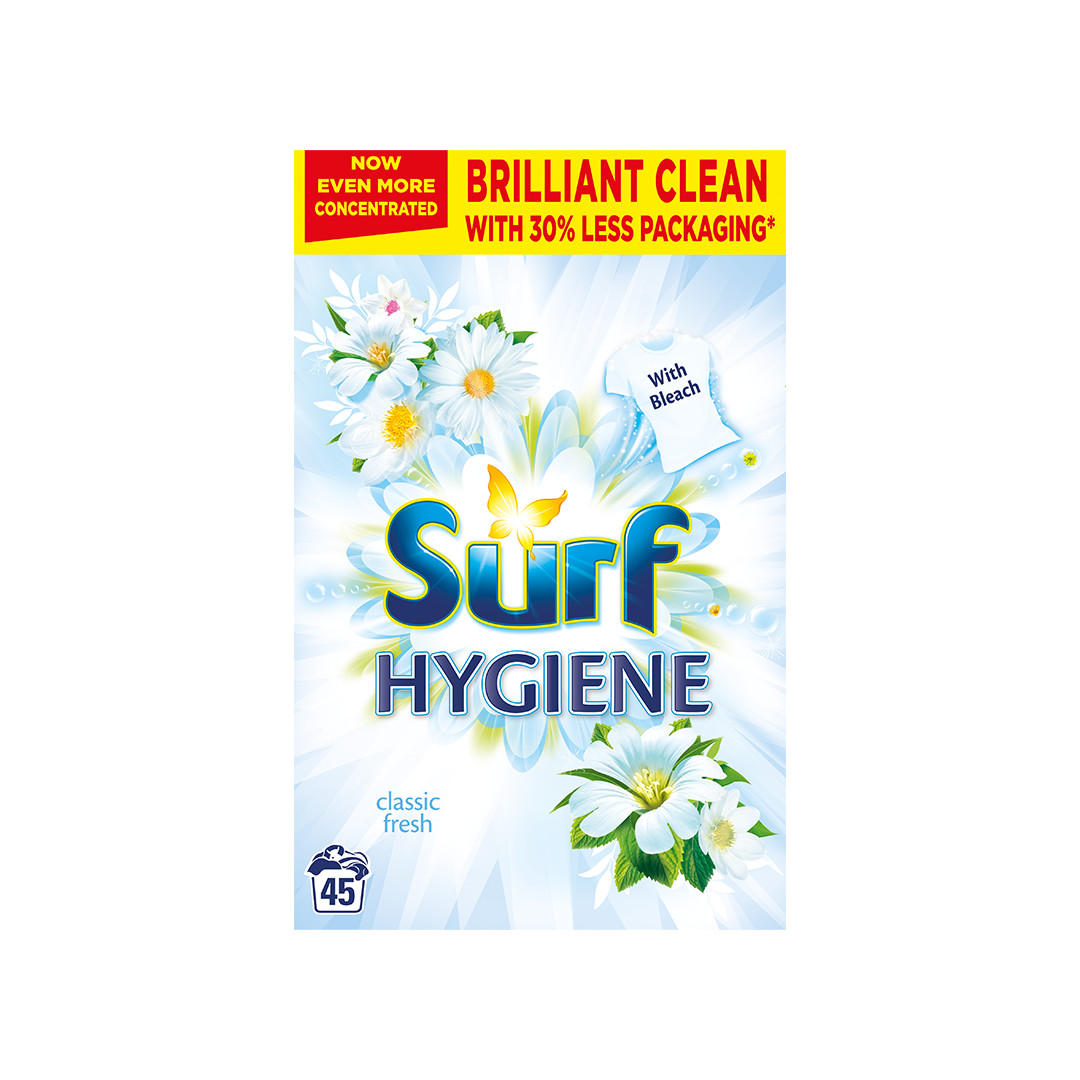 Surf Hygienic Clean Powder Detergent
With natural essential oils, Surf Hygienic Clean Laundry Powder gives a classic clean fragrance throughout the day Concentrated laundry powder with bleach for sparkling whites, with a fresh fragrance released throughout the day This laundry detergent is now even more concentrated and uses 30% less packaging – caring for your clothes and the environment Washing powder from Surf, the UK's no.1 fragrance detergent brand*
Benefits
Surf Hygienic Clean Laundry Powder from the UK's no.1 fragrance detergent brand*.
With bleach for sparkling whites and a classic fresh fragrance, our washing powder's new concentrated formula means you can use less for the same brilliant clean and has 30% less packaging.
Surf Hygienic Clean with its sensational fragrance and unique formula cares for the fabric of your clothes and is suitable for washing whites and colours.
Surf's laundry range brings you the joy of fresh fragrance, long after you've washed your clothes, releasing burst after burst of uplifting scent right throughout your day.
It has brilliant cleaning power and is great on white clothes.
Don't add this powder to the washing machine drum, and don't mix it into a paste with water to pre-treat stains.
For best results, measure 50 g of powder into a cup and pour into the drawer of your machine.